Our commitments
Our commitment to rice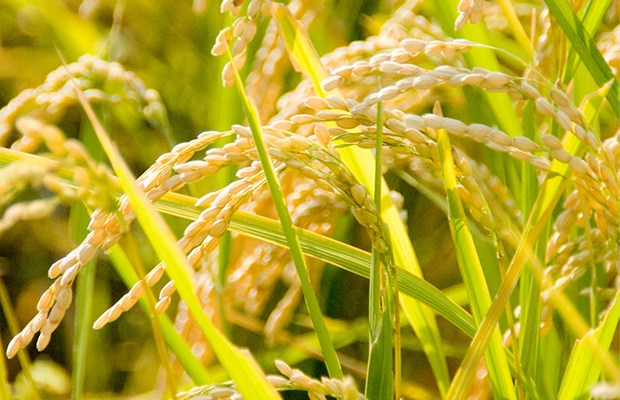 "Organic Koshihikari rice made in Shiga Prefecture"
Produced on our private farm.
To serve safe and reliable rice to our customers, we produce rice on our private farm in Shiga Prefecture. The restaurant owner himself also participates in organic rice cultivation. When cooked, the rice becomes glossy and has a distinctive, delicious rice aroma.
Our commitment to ingredients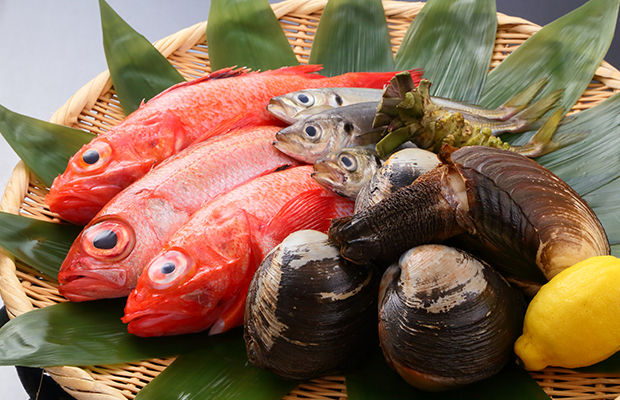 Carefully selected natural ingredients from all over Japan.
We focus on seasonal tastes and serve the best foods at the time from all over Japan.
Please enjoy the taste of fresh Japanese seasonal food.
Our commitment to desserts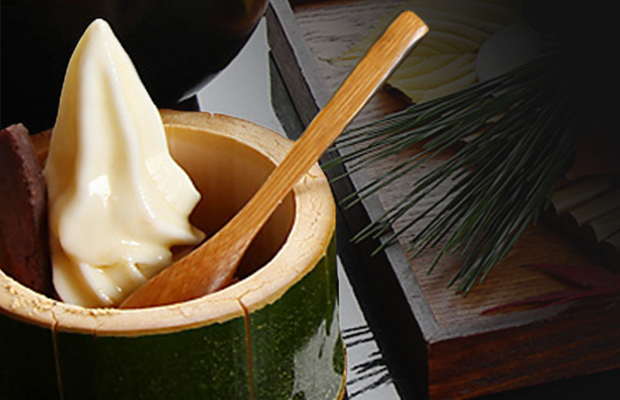 Farm fresh soft serve ice cream.
Soft serve ice cream made from fresh milk directly from Takara Farm in Kutsuki, Shiga Prefecture. The dessert of soft serve ice cream and Warabimochi (the bracken-starch dumplings) is one of Hasegawa's signature dishes. Please enjoy the dessert to conclude a fun-filled time.
Our commitment to tableware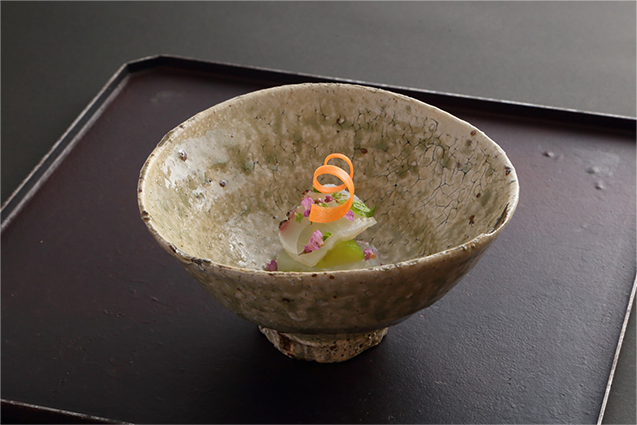 The best dishes served on the best tableware. Presented by Ceramist
"Kouichi Uchida"דHasegawa"
Hasegawa's plates and bowls are created by firing in anagama kiln, an ancient type of pottery kiln built on the mountain of Shiga Prefecture.
Cooking and tableware are inseparable pairs. Please enjoy the beautiful harmony between the dishes and the tableware.
For more information >
Our commitment to restaurant space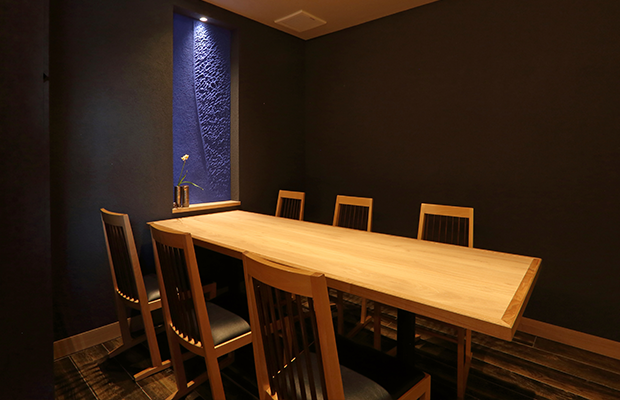 Wholehearted hospitality to welcome our important customers.
Complete private rooms are available. For our customers' comfort, we provide a wide variety of amenities in the restroom. There are even socks in the men's room and sheer tights in the women's room.
Since all our private rooms are tatami-matted rooms that you need to take off your shoes when you enter, please feel free to use the equipped socks or sheer tights.